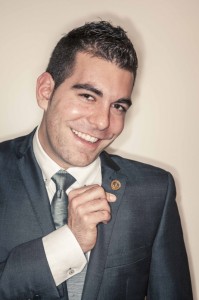 My name is Marc-Sébastien. My mother got acquainted with Herbalife in 1997. At that time, I was only 12 years old and was an overweight teenager.
I joined Herbalife for an initial breakfast and I have immediately been able to reduce my snacking and soft drinks consumption. Through Herbalife, my mother has improved the eating habits of the whole family.
Through a good mentoring from my personal coaches,I have been able to control my weight and managed to lose 14kg (30 lbs) with no frustration.
At the age of 18 years old, I registered as a Herbalife Member and I developed a customer portfolio, which allowed me to gain an additional income.
Years have passed and thanks to Herbalife I had the chance to meet many people, to travel extensively but also to help people around me to improve their lifestyle and body shape every day.
I keep Sacha's story in mind who lost over 50 kg (110 lbs) in 2005 and maintained such effort ever since.
My mother and I are still Herbalife's active consumers and I still fully live out this incredible opportunity that I share with my acquaintances around the world.


I wish you a tremendous success and a fun experience with Herbalife!
Marc-Sébastien